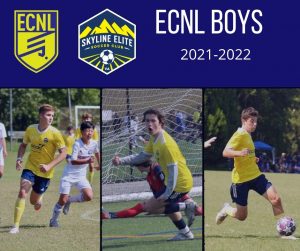 Skyline Elite teams represent the western region of Virginia's finest soccer teams and players.  Teams will compete in the Mid Atlantic Conference of the Elite Clubs National League.  Teams are formed in age groups U13 and older.  Fill out a Player Identification Form to inquire about joining a team.
---
2021-2022 Age Groups
Click for current team results.